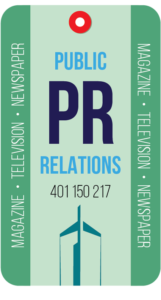 When you advertise, you are essentially telling your audience how great you are. In PR, others tell the world how great you are; earned media exposure is achieved either doing something newsworthy or being a valuable source. It says more about your brand if media channels are interested in your value and expertise. A public relations strategy can create credibility: "advertising is what you pay for, publicity is what you pray for."
Public Relations For Aviation
You have to put yourself out there in order to see results. After a story is placed in the media, if successful, prospects should feel compelled to learn more about your company and products, and it's up to you to provide them with the content. Encourage prospects to follow you on social, visit your website, read your blog, or download your whitepaper, ebooks, and case studies. Nurturing these leads and providing them with the right information at the right time should ultimately lead to a sale – and one that you can trace all the way back to a media placement.
Marketing, advertising, and public relations are designed to work in harmony with one another, but they each serve different purposes. It's important to identify your overall strategic goals, and cultivate the right balance of advertising, marketing and public relations to help you obtain them.
Want to be famous? Let's Talk.
Note: We respect your privacy. We do not sell, trade, or exchange your information with other parties. By filling out this form, we'll send you the information you requested as well as reach out to you to discuss your needs.